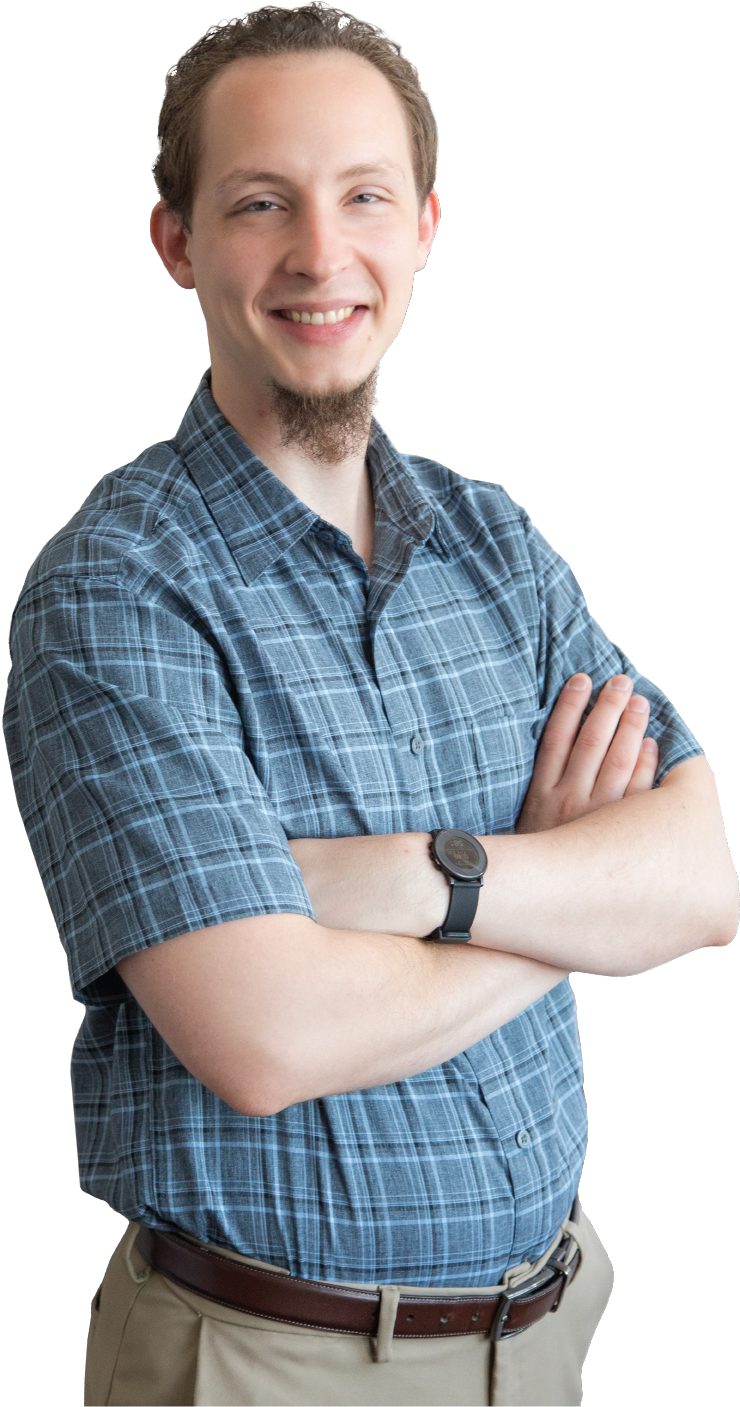 David Szpunar
CEO/Owner
Expertise:
After spending nearly eight years mentoring and assisting clients and coworkers through tricky tech questions and working to build our amazing team as the VP of Technical Services, I took over the company from the founder, Jason Pongratz, in December of 2017 to continue our growth into an even more efficient, friendly and customer-focused team!
Background:
Started working in IT when I was 16 and I've been learning ever since. Joined the company in 2010 and became owner in 2017.
Family Stats:
Married to Ruth since 2005 with two children: a 15-year-old son and a 13-year-old daughter.
TV Addiction:
I like to unwind with several sitcoms like Speechless, The Big Bang Theory, Young Sheldon, and Life in Pieces, and dig into entertaining but scripted dramas like the superhero shows Flash/Supergirl/Legend's of Tomorrow/Arrow, and my wife (who is not a comics fan) and I watch Designated Survivor and This Is Us, plus the above sitcoms.
Hobbies:
Family Time, Technology & Gadgets, Target Shooting (on occasion), Podcast Listening, and Reading about Information Security and Business Leadership and Development.
Podcasts:
My commute leaves time for listening and I enjoy a wide variety of podcasts on topics ranging from management to information security, programming to history, and more. A few of the many I listen to regularly are: The Accidental Tech Podcast, Manager Tools, SANS Internet Stormcenter Daily Stormcast, Risky Business, Random Trek with Scott McNulty, and too many others to reasonably count.
Reading:
My reading time fluctuates frequently, but I've started adding audiobooks alongside my podcast regimen. Recent books I enjoyed include: Traction and Get a Grip (both by Gino Wickman), Who: The A Method for Hiring (by Geoff Smart and Randy Street), The Motivation Myth (by Jeff Haden), and the expansive tome Reamde (by Neal Stephenson), clocking in at 40 hours for the audio book! I recently received an advanced copy of a book published by FranklinCovey called Fierce Loyalty and I've already started digging in!
Bonus Info:
I've only been to one other country—the Netherlands—but I've gone twice with my church to run the worship technology for our choir and band.
Favorite App:
My iPhone used to have over 600 apps…I'm not even sure where to begin…but I pared down last rebuild!
Download some of your own: Apple | Android | Windows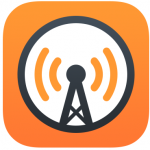 I really enjoy the Overcast podcast player and use it heavily on my commute.
Download: Apple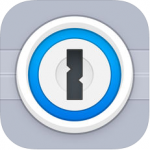 I'd be completely lost without all my passwords stored securely for easy access in 1Password
Download: Apple